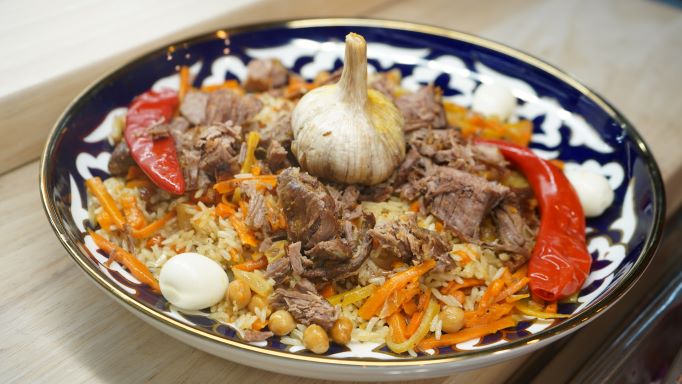 If you're craving an extensive, rich, tasty buffet, check out the Hudson Greene Market buffet for an expansive spread of hot foods. Hudson Greene Market's hot buffet is an easy and affordable way to eat until you're full. Each dish is hot and freshly made so that you can stuff your stomach with your favorite dishes. You can even go around and get a little bit of everything.
International Cuisine Hot Buffet
Although a gourmet grocery store may not be the first thought that comes to mind, Hudson Greene Market has plenty of deliciously prepared food. Our international cuisine includes many unique dishes such as Greek pasta salad, Asian-style meatballs, traditional Uzbek pilaf, and Southern Fried pork chops with gravy.
With over ten dishes to choose from, you will never get bored of the meals since we change the menu daily. Our food is flavorful and will fill you up for the rest of your day. So whether you are coming in during your lunch break or looking for a heavy meal after some exercise, the Greene Market hot buffet is the perfect place.
Pricing and Details
Hudson Greene Market has some of the most affordable and best-tasting food. You can get all entrees and side dishes for $10.95 per pound (as of 10/04/2022). You can pick from our hot soup options if you feel like a warm and cozy soup.
If you want an international cuisine lunch buffet, check out Hudson Greene Market buffet for delicious hot food from 11 am to 2 pm every Monday to Friday. As long as it is not a Federal Holiday, we can serve you a buffet of foods made from fresh ingredients.