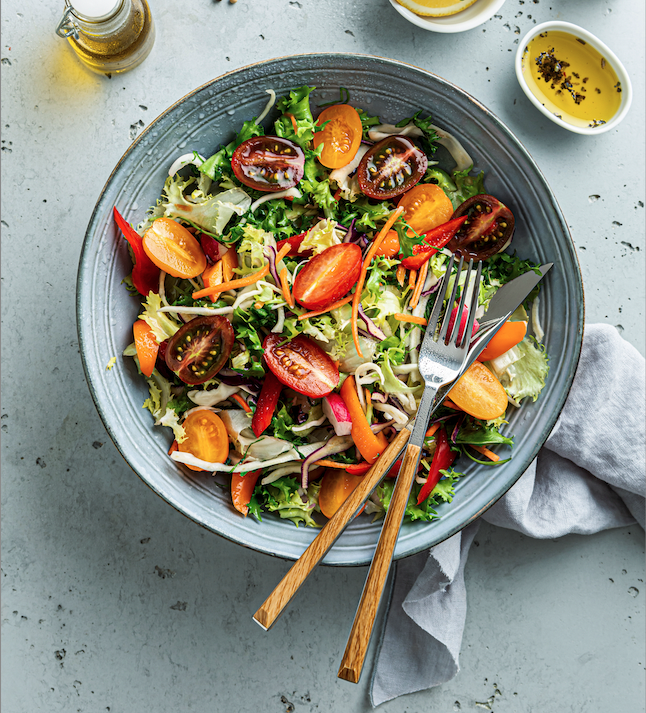 Nothing is more refreshing than a healthy, tasty, and nutritious salad. At Hudson Greene Market, our fresh vegetables make eating salads easy. You can customize your salad with our extensive selection of vegetables, beans, and proteins and create your perfect salad. Check our salad bar today for a tasty, healthy lunch, or make a side salad to accompany your dinner!
Customizable Salads
So many people believe salads are boring, but with a salad bar, you can choose exactly what you want to add. That way, you can spice it up and make it as creative and exciting as you want. The Hudson Greene Market salad bar has numerous salad dressings, so you can decide if you want a creamy or oil-based dressing.
There are also plenty of topping options, including various leafy bases, edamame, chickpeas, cucumbers, artichokes, beets, and many more! To make the salad more satiating, you can add proteins like hard-boiled eggs, ham, tofu, or chicken. Unlike traditional salad shops, you can decide exactly what you want to add to the salad, making it the picky eater's dream come true.
Inexpensive Options
The Hudson Greene Market salad bar has many affordable, quick, and easy lunch options. You can create any salad with whatever toppings you want for just $9.95 a pound (as of 08/10/2022). You can even turn the salad into a wrap for just an additional $1.00. So, whether you decide to go for a salad bowl or salad wrap, there is no doubt you can get a filling, affordable meal at The Hudson Greene Market. 
Tasty Sides
While salad can be a meal on its own, sometimes, you may just be craving a little more. At The Hudson Greene market, you can order some fresh sushi rolls from our sushi bar or get a sandwich from our deli counter. You can also get a bagel with cream cheese and enjoy brunch.